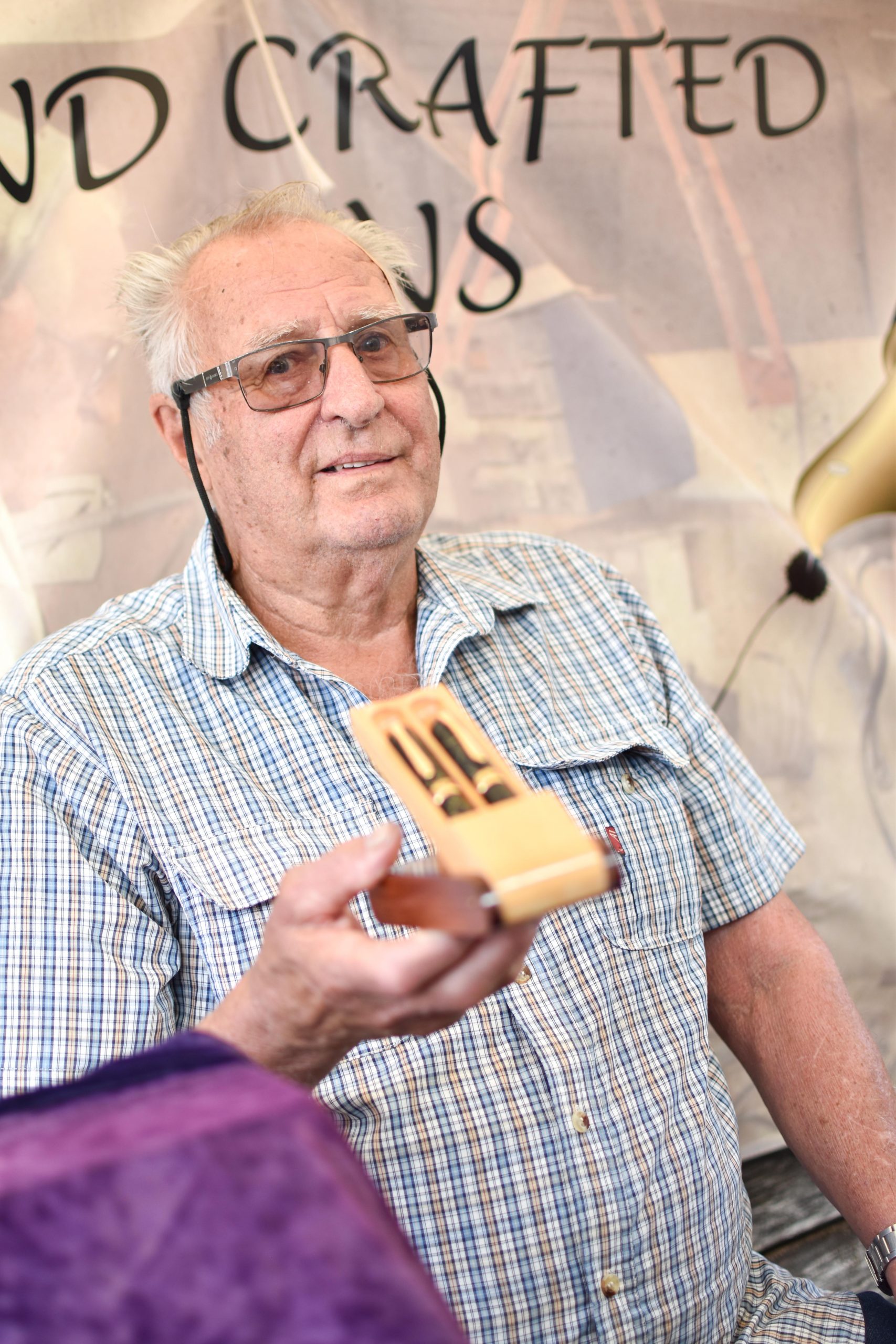 08 Jun

Meet the Pen Man

What came first pencil or pen?

Lewis Waterman of New York patented the first practical fountain pen in 1884.

The idea for the pencil came much earlier in human history and quite by accident.

Around 1560 a storm hit near the town of Borrowdale in England. A very large tree was supposedly uprooted exposing a black substance beneath its roots. This substance was graphite.

Graphite being soft, requires some form of encasement.  Back in early history, graphite sticks were wrapped in string or sheepskin for stability. Shortly after, a superior technique was discovered where two wooden halves were carved, a graphite stick inserted, and the halves then glued together. It's that same method used in the construction of the humble pencil to this very day.

But it's the Richard Ey story that is the centre of these scripted words, and that story begins in 1931 when Hungarian Laszlo Biro invented the much hailed ballpoint pen. Finally, mankind had a writing tool that to this very day has become the instrument of choice for most people knowing there is longevity with every written word that flows from ink to paper by means of this historical implement.

So fast forward to 2022. Who is Richard Ey?

Richard is known far and wide as 'The Pen Man' and is a well-regarded long time stallholder at the original Eumundi Markets. It is from his home garage on the Sunshine Coast, Richard continues on the legacy of Mr Biro with his own hand crafted pens.

Richard is a former Project Manager. When he retired, he was looking for a hobby to keep him busy knowing he still had many skills of value, so he started turning pens.  His craft soon became a marketable commodity and the demand for his beautifully handcrafted pens quickly built momentum.

Richard uses a diverse and imaginative range of materials to craft his pens which include Australian and exotic timbers, marble, turquoise, snake skin, deer antler, carbon fibre, computer circuit boards and acrylics. The stone pens have a 24ct gold matrix through the stone.

The unique skill of Richards craft is that of his extensive range of approximately 200 pens, he is able to tailor make an original pen to a person's own hobby or interest. There are fountain, ball point, click, twist as well as the very popular bullet, rifle revolver and unique gear shift, kick start, lever, and bolt action pens.

Richard has been a stallholder at the Original Eumundi Markets for the past eleven years.  He said it's like being with family and he plans to continue selling his beautiful pens there every Wednesday and Saturday until the 2:30am starts get the better of him.

"The Original Eumundi Markets turn a lovely country village into a vibrant destination twice a week, not only for locals but for any and every tourist who comes to visit the Sunshine Coast."

 "I am now in the very fortunate position of having many repeat customers.  They know me and they know they are purchasing a product that is well made, local and beautifully finished.  Often people come to the markets looking for a unique gift. When they see that my hand crafted pens are boxed and packaged, it becomes the perfect gift for either male or female, and affordable to post locally and overseas. I keep adding the latest trends to my stall so ensuring each and every customer always has something new to admire and consider." Richard said.

 The Original Eumundi Markets are all about the stallholders, their stories, their skills and their passions to make a difference every Wednesday and Saturday rain, hail or sunshine.