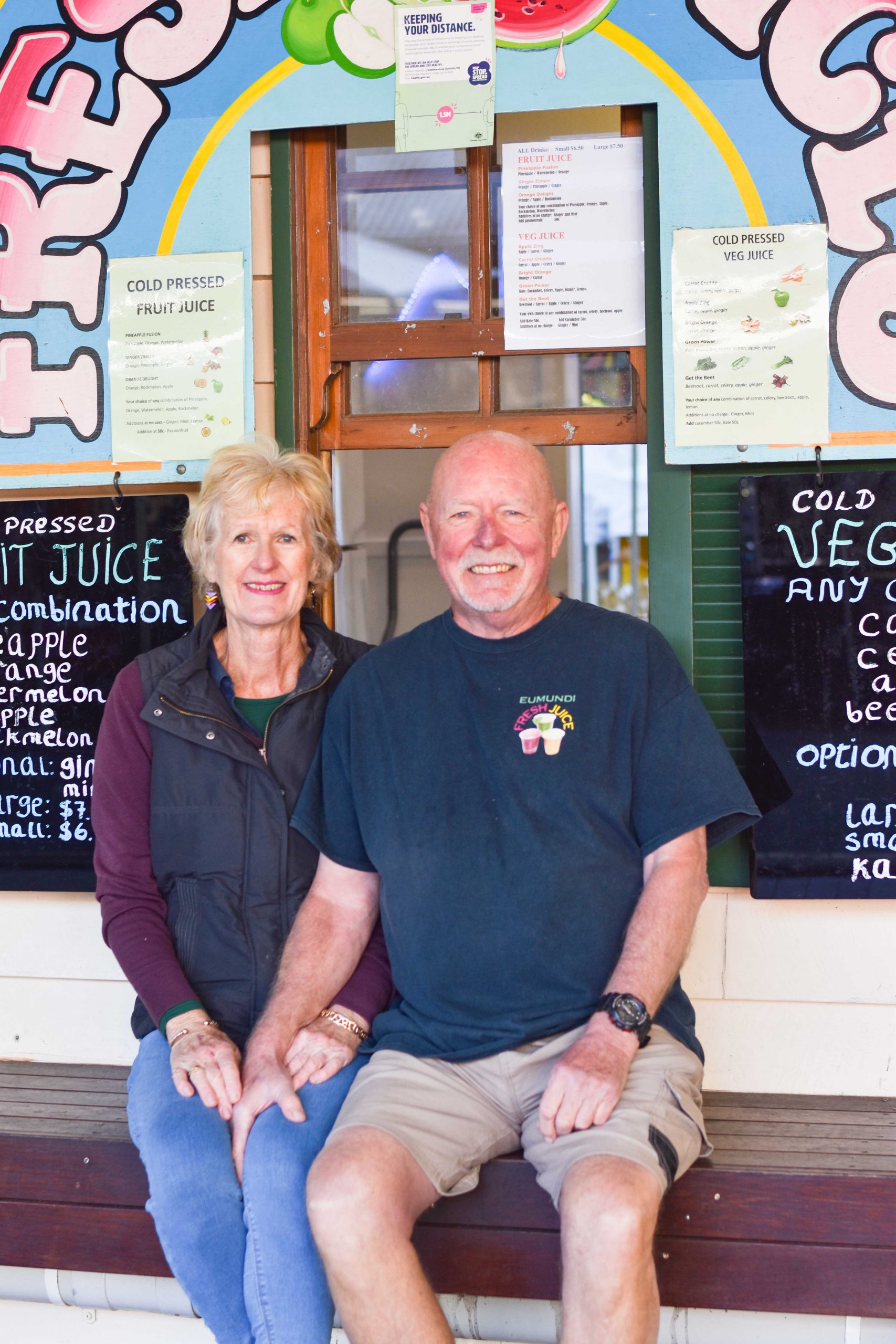 19 Aug

A Berry Fresh Perspective 

When it comes to longevity, standing true as an icon and meeting the supply and demand of the customer at the Original Eumundi Markets, there is one stall that this year celebrates 43 years of delivering just that, without fail, on Market Day. That stall is the Eumundi Fresh Juice.

Meet stallholders John and Lynne Morton. John and Lynne are the faces behind the counter at Eumundi Fresh Juice, having bought and rebranded the business from the original owner's daughter almost 14 years ago.

Prior to becoming successful Marketeers John was a professional British soldier before stepping into civilian life in senior management roles, whilst Lynne spent most of her working life in admin management roles.

John and Lynne met in a Perth nightclub in 1984. At the time John was working with the Australian Armed Forces. Love quickly blossomed and they married 6 weeks later. This November Mr and Mrs John Morton will celebrate their 38th wedding anniversary. Their career paths delivered adventures all over the world living and working in Germany, Singapore, Dubai, Jakarta, Perth, Sydney, and Adelaide. In 2006 it was the beautiful shores of Noosa that finally became home and has remained so to this very day.

Life is so much different now for the Mortons being dedicated market stallholders. Market days often need hours of methodical preparation of fruit and vegetables, depending on the season, prior to opening the stall to their bevy of health inspired customers every Wednesday and Saturday.

The Mortons use a local wholesaler who, where possible, sources produce locally.  Some produce is also purchased from Eumundi Market stallholders. As Lynne shared, 'We make a variety of fruit and vegetable juices based on all fresh produce using the latest technology in commercial cold pressed juicers. By far our most popular and bestselling fruit juice is a 'Pineapple Fusion', whilst the humble beet is in our star vegetable juice, which we named ' Get the Beet.'

Like all businesses, it is that crucial customer feedback that determines the longevity of any enterprise. The typical Eumundi Fresh Juice customer is the holiday maker who returns to the stall every year seeking out his or her favourite juice combination, along with the many repeat local customers who are loyal supporters of John and Lynne's efforts.

Eumundi Fresh Juice only specialises in selling quality juices at the Original Eumundi Markets twice a week and the Mortons have no plans to expand their successful business beyond the markets.  However, both agree, there is a definite franchise opportunity there for someone much younger in years who has the energy and passion to pursue the concept.

For John and Lynne, it is the ethos at the Original Eumundi Markets of 'Make It, Bake It, Sew It, Grow It' that has resonated with them for so long, along with the camaraderie and friendships made between such highly talented stallholders that has seen them continue to uphold the legacy of this  very popular stall.

Lynne Morton said she would always encourage anyone to pursue an idea or passion by becoming a stallholder. 'Just Do It and Never Give Up. Believe in yourself and your product.'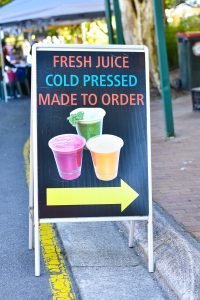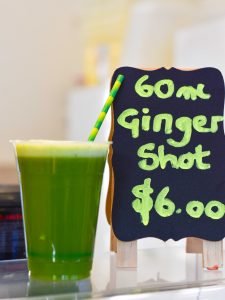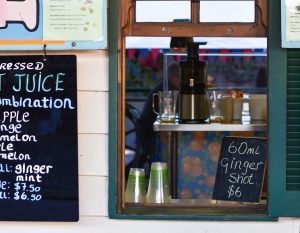 The Original Eumundi Markets is the place where every Wednesday and Saturday you too can discover the fascinating story behind the stallholder come rain, hail, or sunshine.