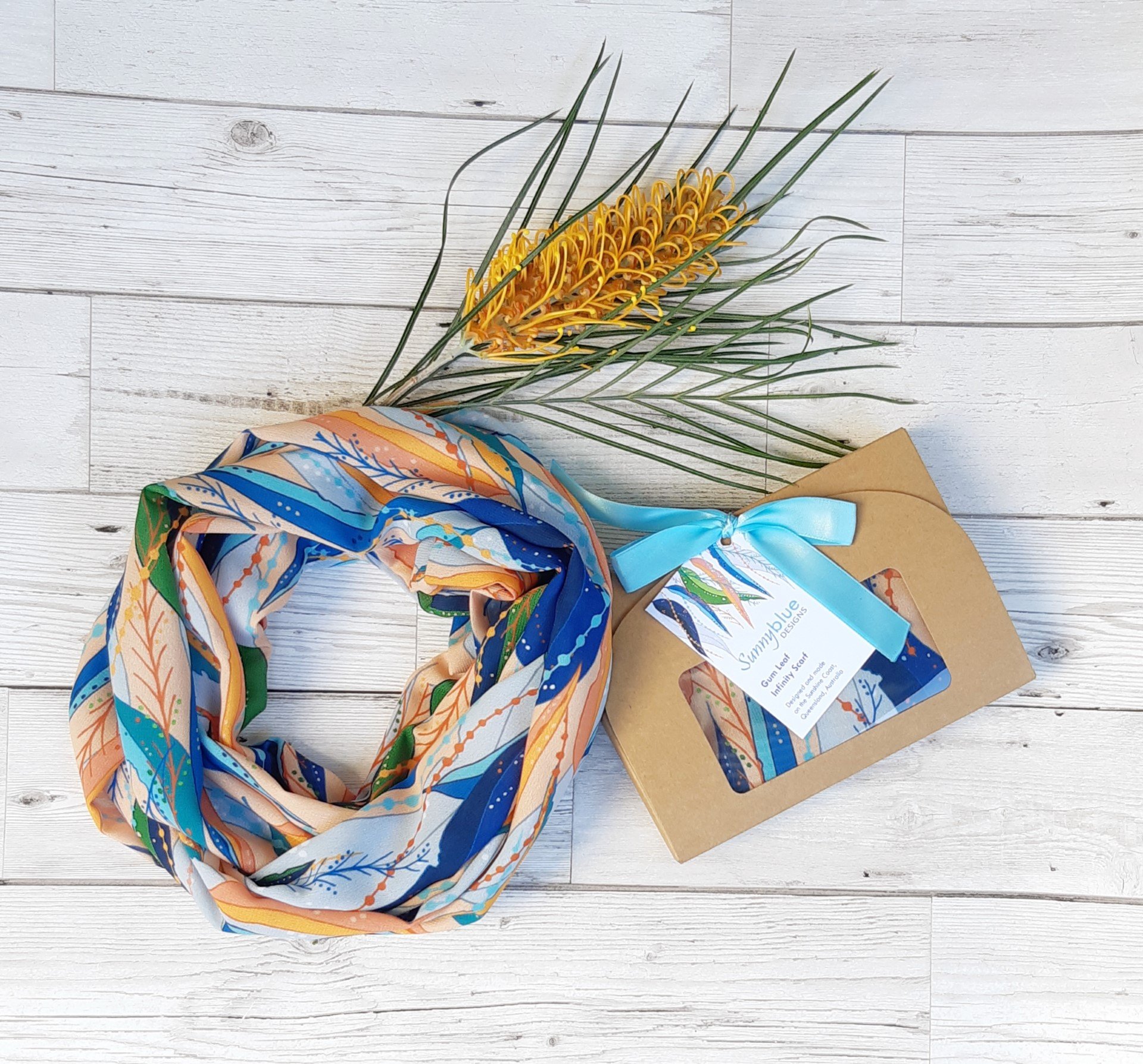 03 Apr

COLOUR ME UP IN SUNNYBLUE!

COLOUR ME UP IN SUNNYBLUE

What is a 'Surface Designer'? Well Elaine Styles is one of Australia's most talented.

Very few of us would go through our everyday life without seeing or touching a product of a Surface Designer. These incredibly talented people have a keen eye for detail creating artwork that adorns surfaces of everyday objects we use; as well as the fashions we choose to wear.

In mid-80's UK, British born Elaine studied textile and surface pattern design working in the industry for several years. She found a highlight of her work was designing a range of surfwear motif designs (all paper based at the time), for surfwear brands that sold throughout Europe. Her career path then took her into graphic design before her travels took her to the land down under in 1996 where she called the sunny shores of Queensland, home. For a time, Elaine continued pursuing her passion in pattern design until she stepped away completely to begin studying and working in environmental health.

As times changed so did technology. It took a trip back to the UK in 2013, for Elaine's love and creative side to make a comeback into her life. She began sketching again quickly realising not only had she reconnected with her creative side, but she had also strongly resonated with the advancement in digital technology that now enabled designers to print their own fabrics in short runs. It became all too tempting for this visionary not to pursue further. With a renewed sense of purpose, Elaine set about completing an online surface pattern course to upskill. Before long, Sunnyblue Designs became a reality borne out of a re-vigoured passion she knew deep down; she could never fully ignore.

As an accredited Surface Pattern Designer, it was one of Elaine's vibrant designs chosen to adorn the cover of Rachael Kings book 'Pattern Pulse' Vol 2. This book explores the intricate artwork of 100 Australian Surface Designers. It is within these pages the analogue and digital techniques used by featured artisans such as Elaine, are delved into with much adoration and fascination.

But before the popularity of the book, came the popularity of the market stall. Elaine is one of the many long standing respected stallholders at the Original Eumundi Markets. Her market stall, 'Sunnyblue Designs', is ornamented with colour, texture, style and is the destination of choice for those seeking Australian Made scarves, beach sarongs, indoor outdoor cushion covers, tote bags and so much more all made from unique fabrics embellished with Elaine's original handmade surface designs.

Sunnyblue scarves are light weight. A design to suit every wearer. Sunnyblue array of homeware products are durable, easy care with vibrant colours that are mildew and fade resistant when purchased to enhance the undercover decor of any outdoor area.

Elaine Styles is the Artisan, Stallholder, and talent behind Sunnyblue Designs. This story is another of the fabulous stories just waiting to be discovered at the Original Eumundi Markets, Wednesday and Saturday, rain, hail, or sunshine.