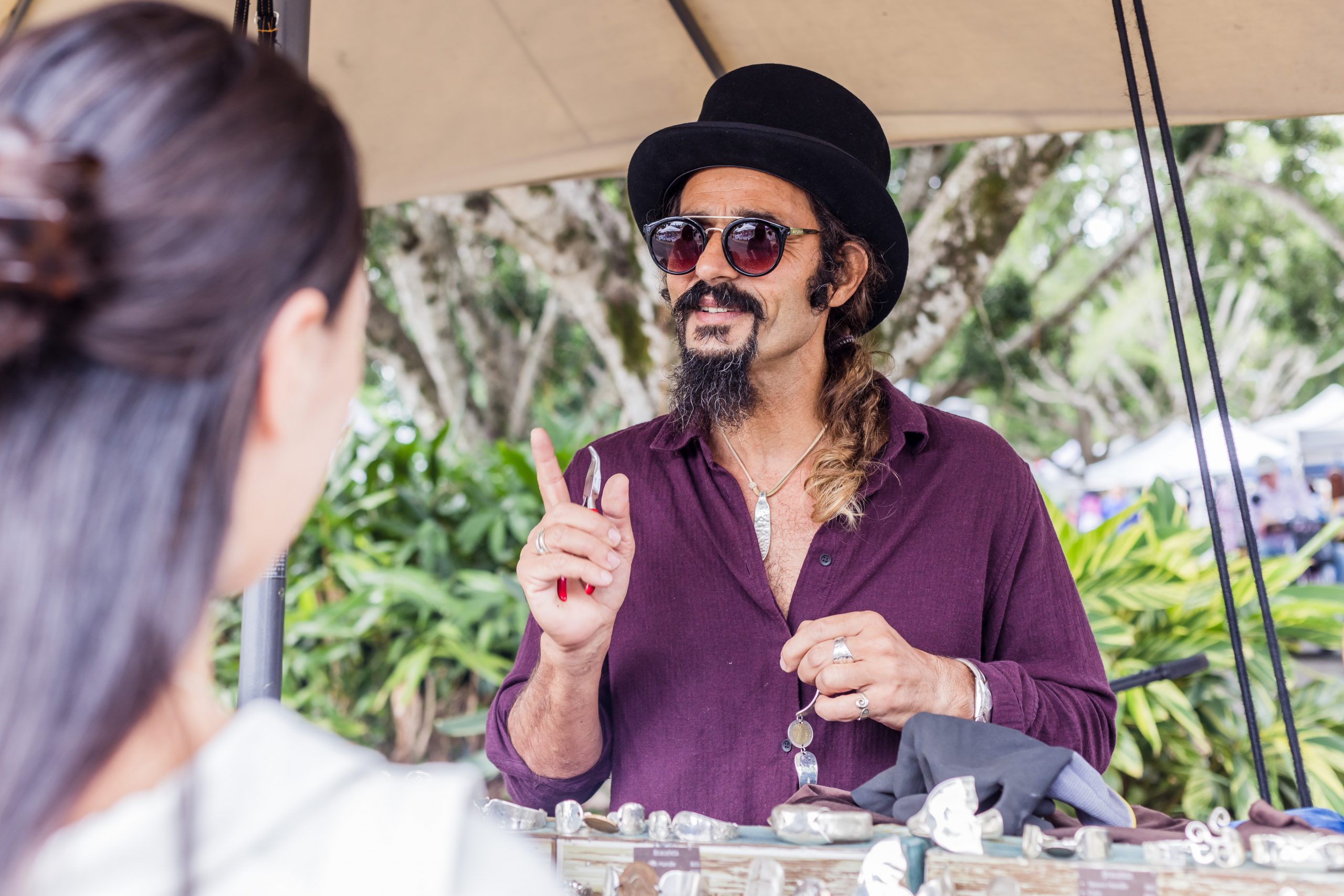 14 Oct

'Polished Love' by Lorenzo

Lorenzo is a man with a strong philosophy on life. 'Find the love in everything you do, then let it shine through.'

Coming from humble beginnings, it has been Lorenzo's humility that has allowed him to embrace the simple pleasures that life brings. His love for his children, his cooking, his food, and his love of creating something new to bring love into the lives of others.

Love is present in many forms in Lorenzo's life especially when it comes to his stall of 11 years – Noosa Artisan – at the Original Eumundi Markets. Here his customers from all around the world, discover that love can be held, created, moulded, and perfected to bring the joy of a new beginning.

The raw materials Lorenzo uses in his craft may have once sat in your grandmother's cutlery draw; but now has found its way into an antique store, opp shop, market place or on eBay.  Old spoons, forks, and implements for dining that once graced tables of many generations have become the silverware of choice Lorenzo brings to life for his Noosa Artisan collections.

Every Wednesday and Saturday the passion behind the Noosa Artisan is waiting to be discovered at the Original Eumundi Markets. Lorenzo is a Master Craftsman of upcycled unique jewellery, that has been skillfully handcrafted to capture the essence of past, present, and future. His skilled eye for creation brings new life to old silverware invigorating his passion to create all sorts of possibilities.

Noosa Artisan is not only a popular stall at the Markets, but also an impressive website featuring an array of Rings, Bracelets, Pendants, Whale Tale Jewellery, Bespoke Silverware, and custom made classic pieces with all materials sourced on Lorenzo's tours of discovery in his quest to find raw materials in which to bring to life. The possibilities of what lay within these related silverware pieces are endless.

Lorenzo now has customers in Japan, Copenhagen, USA, New Zealand, and many overseas destination where his creations have found new homes and new owners of his hand crafted pieces.

Whether it is choosing a piece for comfortable daily wearing such as bracelets, bangles, cuffs, or rings, they are all at an affordable price. Each person can complement their own style with a pendant handcrafted from high quality silverware. Having lived in Noosa for the last 17 years, Lorenzo's love for the ocean is evident in his whale tail collection that have become a true labour of love.

As Lorenzo said, 'Like Silverware the whale is a record keeper, symbolising peaceful strength and wisdom. When you connect with the philosophy of life, you go with the flow. Love the love of re-using and you'll soon discover the love in what it brings and what it can do for you.'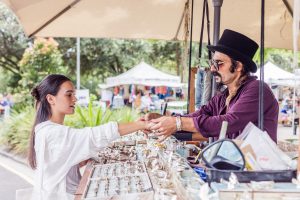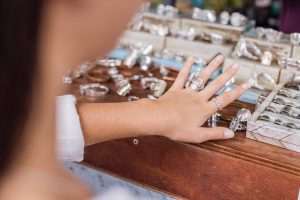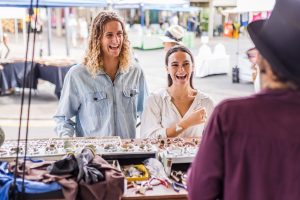 The Noosa Artisan can create your handcrafted symbol of love with custom designs; or come to his stall and find your own unique piece just waiting to be discovered every Wednesday and Saturday at the famous Original Eumundi Markets be it rain, hail, or sunshine.